Reviews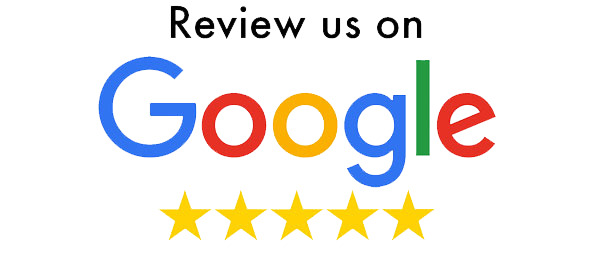 Excellent service all around. The office staff was friendly and competent, set my appointment window and the crew was on time. The technician Robert was certified and an absolute pro at his craft. They ordered chimney caps, came back and installed, and even painted them for me so they would be less noticeable. I highly recommend these people.

— TA S.
Great service, friendly staff. Came out on the same day to give us an estimate. Very professional.

— Cecilia R.
They called before arriving and did a thorough inspection of our chimney and cleaning. They took the time to explain a nuance in our chimney which I hadn't noticed before. They were very professional and helpful.

— Jamie A.
If I could give this company 10 stars, I would. First -- several years ago, they gave me a quote on a new chase cap. At the time, we couldn't afford it, so we didn't have the work done. This November, I went back to them and, surprisingly, they honored the quote that was years old....for which I was very grateful! I also had them replace the rear and bottom panels of my pre-fab fireplace. Robert did all the work and did a FANTASTIC job. I think my house was cleaner AFTER he left than before. He also gave me some ideas on how I could make the fireplace more aesthetically pleasing if I wanted to. The difference in how the fireplace burns is amazing -- so much cleaner and more efficient. I will go back to them again and again and will recommend to all my neighbors. Amanda was delightful to deal with as well. Thank you so much, Chimney Doctor!!!

— Valerie K.
The Chimney Doctor was doing work at a neighbors house and our chimney/fireplace has been leaking water during really bad storms. We asked them to stop by when they finished working at the neighbors. They inspected the chimney and gave us a very reasonable quote on the spot.

Two days later the work was done - they replaced the crown and fixed the mortar where needed. We had a storm last night and no water - so far so good!!

I would highly recommend them. The owner and workers were so nice, professional and very knowledgeable.

— Ali O.
Robert was great. He quickly assessed what was needed to replace the chimney cap and repoint the decorative trim. The price was very reasonable and less than other companies that would only fill the cracks versus pouring a new cap. Well done and would use again!

— Ron C.
Polite, professional, courteous, efficient. They worked quickly and efficiently.

— Rich M.
The Chimney Dr, Did a terrific job. My home 40 years old. They were able to match the brick and mortar perfectly. To meet my schedule they started on Sunday, The crew was very pleasant and efficient. One man even helped me with a large bush that I was struggling to remove. The the chimney looks great and their price was unbeatable. I highly recommend this company!!

— Rocco B.
I spent way too many years living in my house without being able to use my fireplace. When I first moved in I was told by the VA house inspector not to use the fireplace until I had the chimney relined but I did not have the money to get it fixed up. Over the years the weather took its toll on the outside of my chimney. I finally decided to have it fixed before it became too much of a problem. I called many chimney companies in the area and no one wanted to come out and take a look at my chimney. One company finally came out, I paid for their inspection and the two guys told me that there was nothing wrong with the chimney, even though my house inspector showed me all the cracks in the flue.

I finally heard about the Chimney Doctor and it turned out that they were right down the street from me. One of the guys came over, we got up on the roof, he pointed out all the issues (the same ones my house inspector had shown me and more) and gave me a fair quote. A good day of work and the company had fixed all the mason work on the outside of the chimney, relined my chimney flue, and put a slanted chimney crown in (the original one was flat and part of the problem). I have been using my chimney without problems since.

— Daniel S.
This company is TOP NOTCH! I am also in the trades and too often folks are just concerned with money. Quality, respectfulness, cleanliness and standing behind your work are often discarded for low prices. Well, I can say The Chimney Doc Nova gave me all of the good stuff and a great price!

Office staff kept us informed the entire job. The crew was hardworking, quality craftsman, pleasant, cleaned up beautifully and made my house look GREAT again!

My wife and I HIGHLY RECOMMEND The Chimney Doctor, Nova Inc.!

— George C.
The Chimney Dr Nova did an EXCELLENT job on my project. They were courteous, professional and I even hired them on for additional work outside the original scope. I would hire them again and will recommend them to friends in the area with chimney needs.

— Mark B.
Prompt, started and completed when stated. Went above and beyond by putting up tenting above the scaffolding so they could work in rain and keep whole side of the house and roof dry. Friendly, professional workers. Pricing was very competitive.

— Sandra B.
We needed to have our chimney replaced from the roof up, including a new liner. The bricks were matched perfectly to the house and the job was completed quickly. We were selling our house and needed the work done before photos and the Chimney Doctor was wonderful in meeting our deadline, skipping a day when the movers were coming, and completing the job on time.

— Cindy H.
I am a detail-oriented person and they were responsive to my detailed requests. Their estimate and recommendations were considerably more extensive and therefore expensive in total than the other companies I interviewed, but I felt the other companies wanted to do a smaller job and not really be aggressive enough in ripping out the water-damaged masonry. I feel I made the right choice in paying more for a better job; for one thing, after demolition, Chimney Doctors found a very dangerous hole in my old flue liner well below the area that the other companies thought was OK to leave as is. The masonry crew worked incredibly hard under a blaring sun for about five days so I hope their boss appreciates their work, too.

— Preston L.